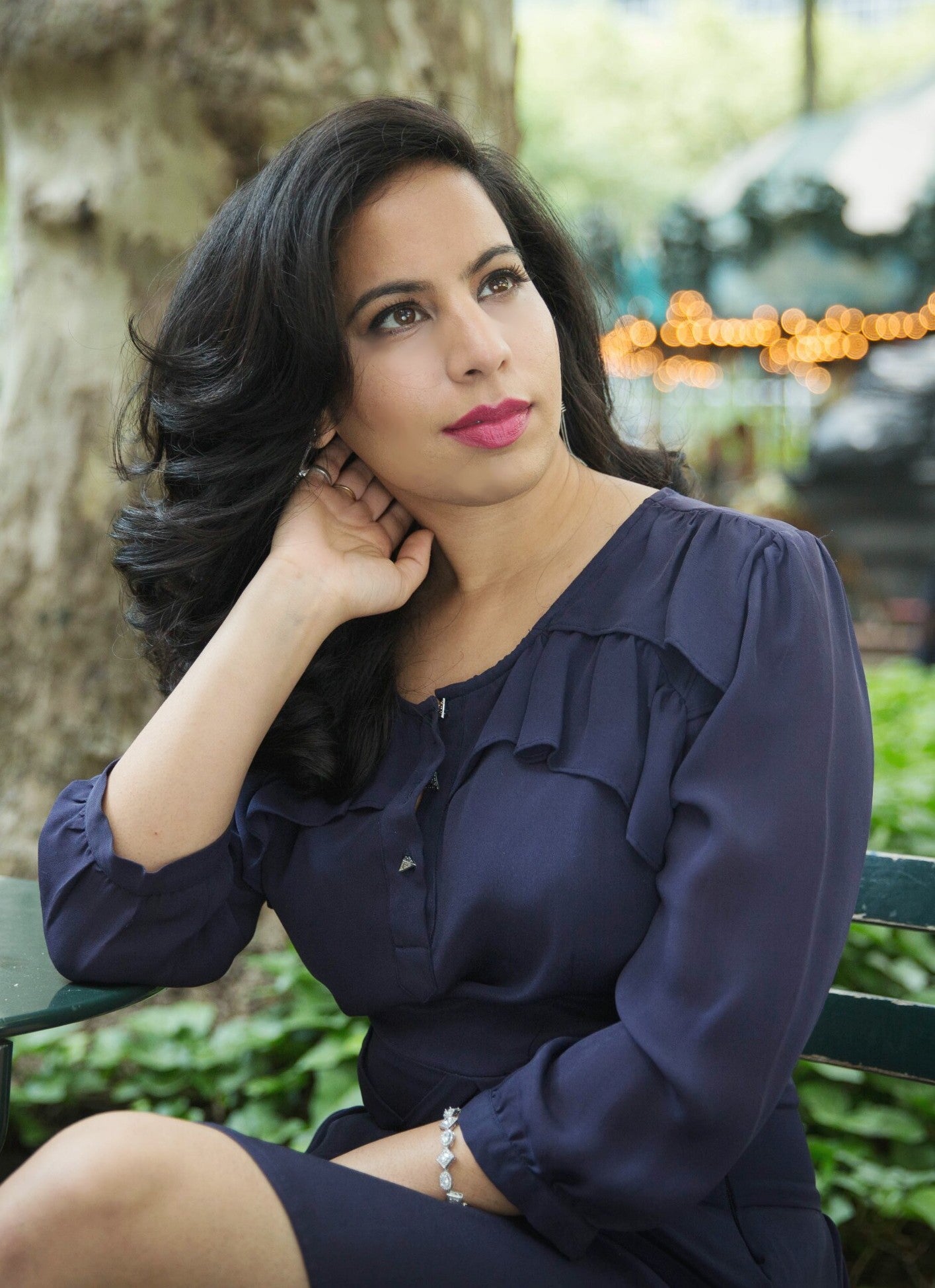 BIO
T.Tandon line came into being after Tina Tandon's 10 year tenure in the fashion industry having interned and worked for top fashion companies, starting her career with Escada, followed by a stint at Christian Lacroix (under LVMH).

With living and travel experience around the world, Tandon brings a unique eclectic perspective in her designs.  Born in the US, but having spent early childhood in India, and then growing up in North Carolina (NC), before moving to New York, exposed her to a broad spectrum and concepts of fashion.  She knew that fashion was her calling at an early age when she accompanied her mother to their family tailor for custom-made outfits during her early childhood spent in India.  She thoroughly enjoyed the process, and became well-acquainted with various fabrics, cuts, designs and embellishments.

She started taking fashion design courses during her high school years in NC, where she won recognition and acclaim for her work.  Following her dream, she later received a scholarship to study at the Fashion Institute of Technology (FIT) in New York City.  Tina graduated Summa Cum Laude from FIT, receiving many awards from the FIT faculty and top industry professionals, including Jay Baker, former President of Kohl's, who awarded her with a prestigious scholarship that only top ten students were privileged to receive.  She was also a recipient of the Presidential Scholars award, and still remains a member of the Presidential Scholars society at FIT.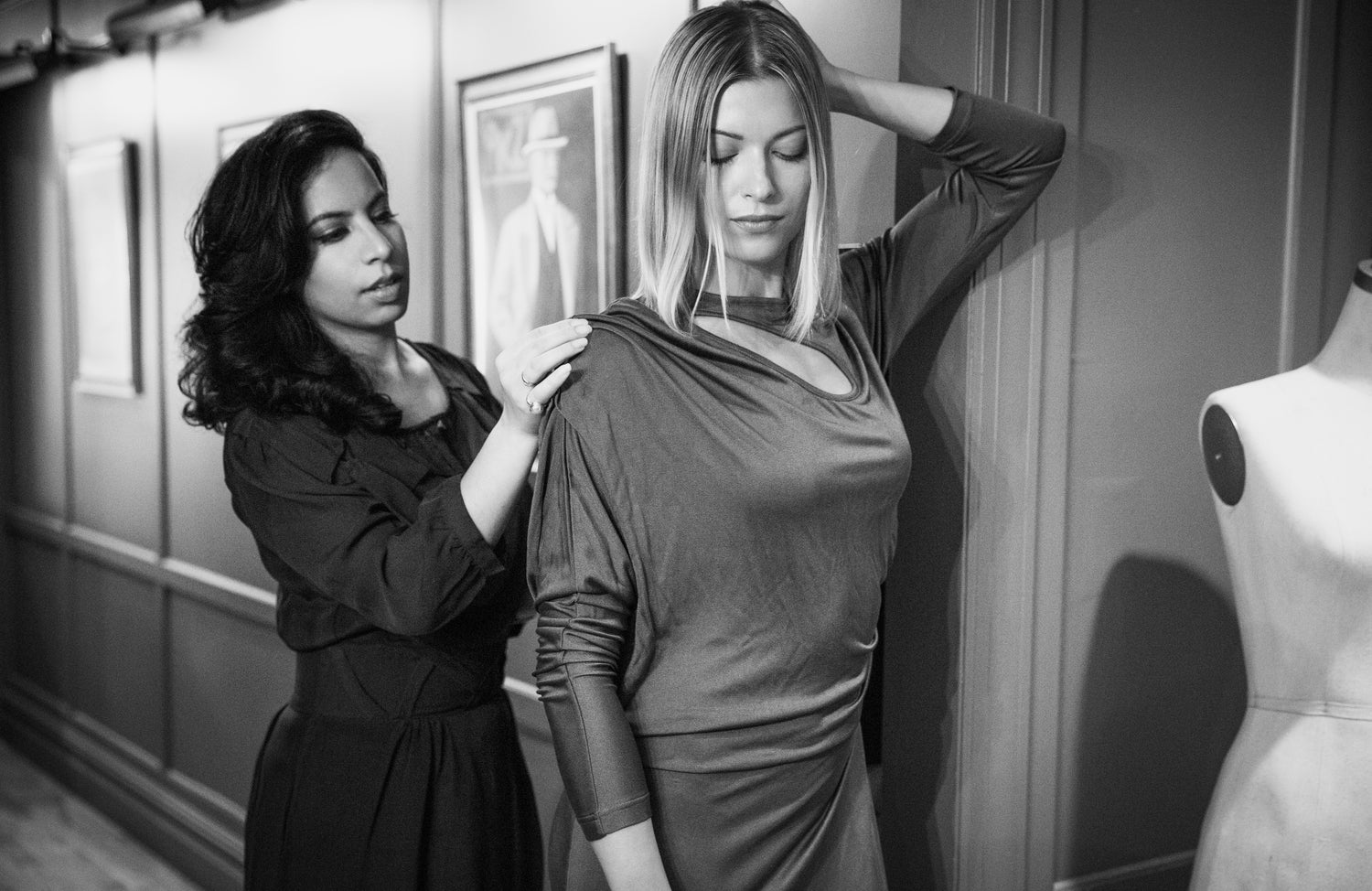 After spending 10 years gaining a multi-faceted experience at top fashion industry leaders, Tina decided to put all her skills to work to fulfill her life-long dream of having her own line, thus giving birth to her eponymous contemporary label - T.Tandon.
Always inspired by nature, different world cultures, the American vintage, the now, and the future, Tina infuses them all in her novelty-driven, effortlessly chic and modern T.Tandon collections, creating unique, feminine, worldly and timeless pieces.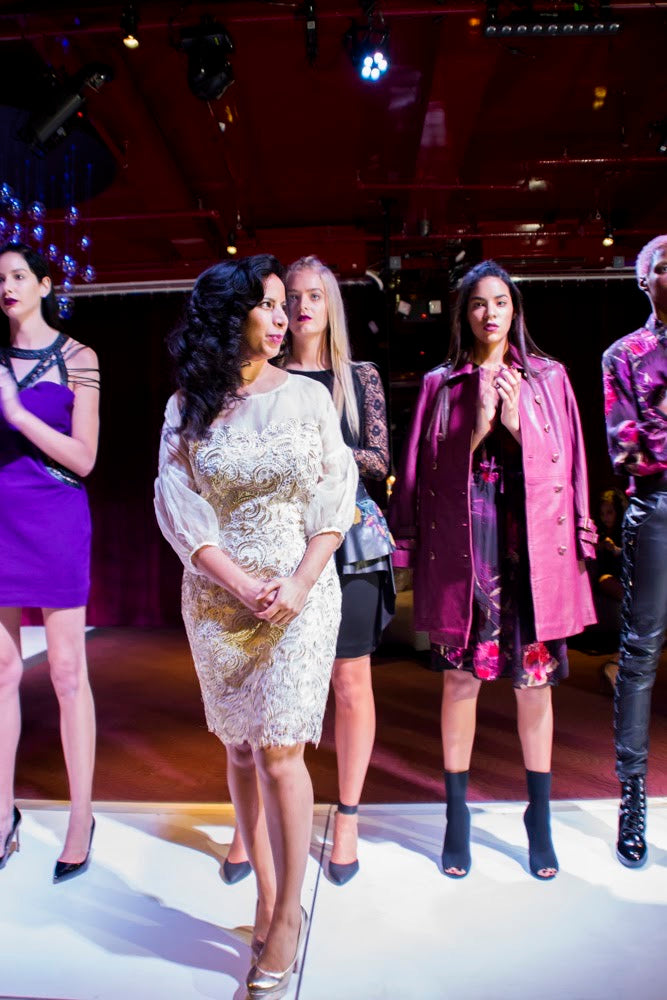 COMPANY PROFILE
T.Tandon is a Contemporary RTW line by international designer Tina Tandon. Known for its feminine, sophisticated, luxuriously draped and adorned collections, the line is increasingly acquiring a cult following among the fashion elite and many young, hip celebs alike. Some of the celeb fans include Stephanie Pratt (The Hills), Katrina Bowden (30 Rock), Jules Kirby (High Society, NYC socialite), Jill Zarin (NY Socialite & one of The Real Housewives of NY), Anna Maria Perez (Hannah Montana), Maria Menounous (Access Hollywood), Pooja Kumar (Bollywood Hero, HBO), and Reshma Shetty (Royal Pains), among many others.
T.Tandon's silhouettes are modern with a hint of vintage, blending the two to create newly inspired classic pieces that are timeless, yet effortlessly modern and chic. The must-have pieces are designed to be comfortable, practical, and versatile, while also being style-forward and novel. Special interest is paid to exquisite and unique detailing, and use of surprising and fresh combinations of fine novelty fabrics, embellishments, and construction.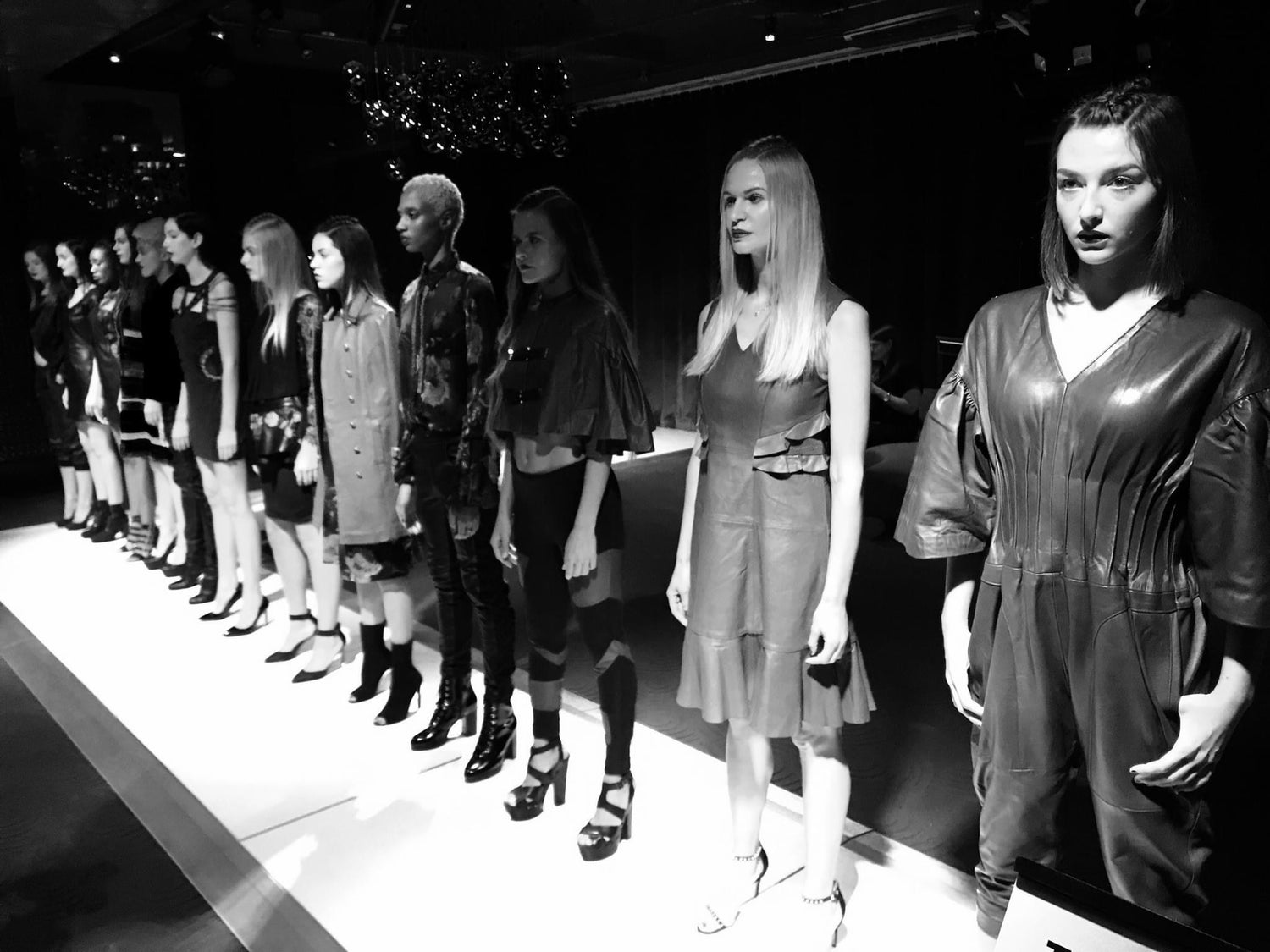 T.Tandon line is also eco-friendly and socially-conscious. Tandon makes a conscious effort to work mainly with natural fabrics, such as cottons, modals, linens, silks, and wools, that are not only environmentally friendlier (biodegradable) than synthetics, but also look and feel great. Every season 85-90% of her collections are made of natural fabrics. Tina also generously donates a percentage of the profits to charities benefitting underprivileged children in impoverished areas in India, to prevent them from being forced into child labor. In addition, Tandon supports women-run businesses and works with women organizations that help provide livelihood and empowerment to women in small towns and villages.
T.Tandon collections sell at high-end specialty designer boutiques and department stores all over the US, including Kitson, Pamela Robbins, Searle, Mark Shale, Gia Ventola and Michael Nusskern among others and are available internationally in the UK, Japan, Canada, Saudi Arabia, and India.